I flew in to Kathmandu at 6 in the morning over misty clouds with the view of the Himalayas in the distant background. The airport arrival hall was sparsely decorated and at the far end was a simple wooden counter for payment of the visa fee. I had not had time to take out money before jumping on the plane but I had figured that surely they would be able to process a credit card payment. Standing in the queue to pay the fee I wasn't so sure anymore. Most people in front of me seemed to have dollars ready and I wasn't even sure the airport terminal had electricity running while we standing there waiting.
Using a carbon copy and a slide-katchunk-machine they gladly accepted my credit card for a one dollar fee and I went on the immigration where the officer asked me if it was my first time in Nepal. I acknowledged and he smiled and said: "You are welcome here". The interaction wasn't longer than that but it was nice to feel welcome.
At the domestic terminal I suggested I jump on an earlier plane. I had a booking for 9:40am but seeing that I had made it through the jungle of paying for my visa and immigrations before 8 o clock it was worth a shot to see if they'd let me on the earlier departure. They agreed that this was a sensible arrangement (I love it when airlines are flexible like that. It makes me feel all fussy inside), and I was quickly issued a boarding card for Pokhara for the plane leaving at 8:00am.
Pohkara was uneventful and I was itching to go to Baglung to see Rieko, so I decided not to wait for the permit office to open so I could get the appropriate permit for hiking around Annapurna in case that should come up. A taxi driver took me to a Jeep station I was quickly pushed in to a crammed vehicle featuring a young mother and her two children on the passenger seat, three midaged women on the backseat and me plus two salesmen from Kathmandu traveling to Baglung to sell alcohol on the extra seat behind the backseat.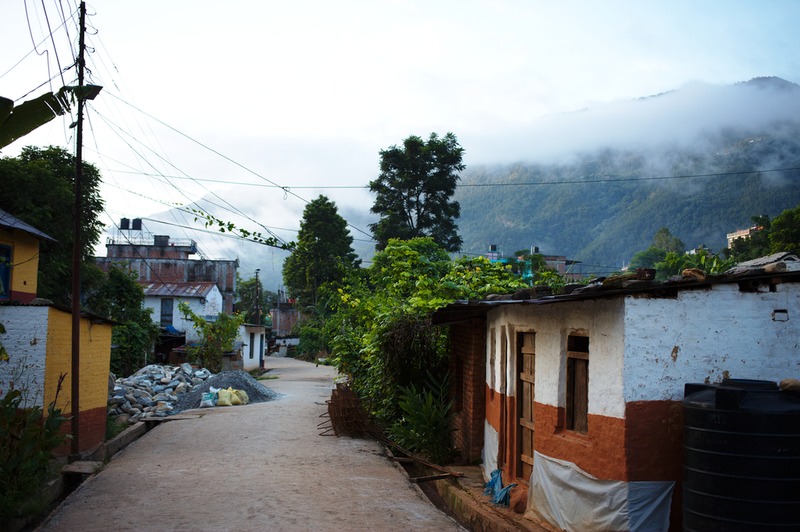 Rieko met me at the corner of the city on her way to school and we went to drop my bags off after a quick excursion to the school. She lives in a rather modern building compared to much of the town but still very simple. Her flat features concrete floors and walls, a sparsely furnished kicthen containing a desk and a chair besides the kitchen table and sink. I had a room for myself featuring a wooden bed with a camping matress. In her own room she had a bookcase as well.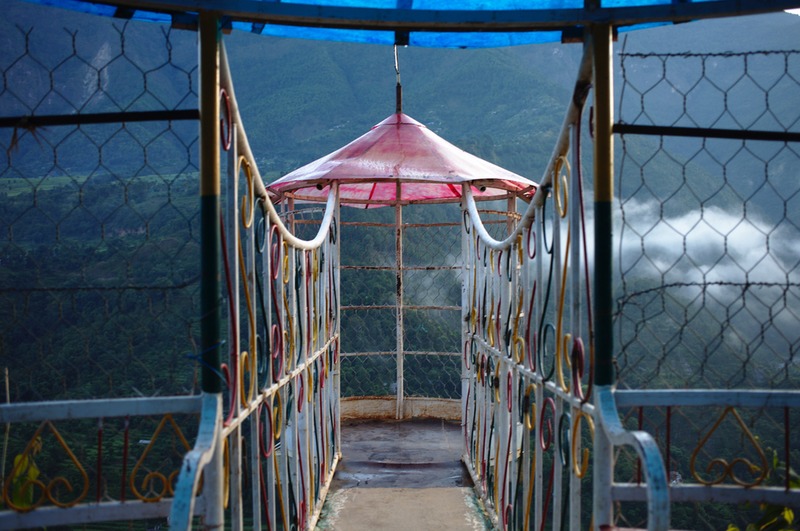 The camping matt was surprisingly comfortable and I slept most of the afternon was Rieko was at the temple with some students. When she came back she made us coffee and we went over to a viewpoint constructed at the edge of the gorge where the river was flowing deep down below us. In what looked like a garden pavilion a few benches were set up with a view over the river gorge ending with the gorgeous Dhaulagiri mountain at the end of the valley.