I didn't feel like waiting in Pokhara, so while Rieko went to Baglung I stopped by Bandapur after hearing roumors that it was a pretty place. Following the Pokhara - Kathmandu highway south it lies around 2 hours away from Pohkara in a much more humid part of the country than I had been used to so far.
Getting out of Pohkara was surprisingly uneventful, but for the last 10km up to Bandipur I found myself waiting yet again for a half empty bus to get filled with passangers and leave. The general consensus was that this wasn't going to happen for another couple of hours. On my phone I could see a small walking trail on the map I had downloaded for nepal, so I decided that it would probably be a great idea to just do as I had done successfully when I went to Jomsom by foot, and just walk the last kilometers.
A farmer was standing by the trailhead asking me where I was going and I said 'Bandipur'. He shook his head and said: "Too much jungle". That statement didn't do the trail justice. In fact I would add "Too warm and humid" and "Too many stairs" myself, had I been standing at the side watching another tourist heading up the trail. However being a stubbern idiot I continued up and ahead and fairly soon became absolutely drenched in sweat and so sticky that all sorts of jungly things like webs, seeds and small insects would stick to me. It was awful, but I had already comitted to the path, so turning around didn't feel like an option.
When I finally made my way to Bandipur after two hours of walk, with every piece of my clothing so wet it was dripping and my entire body sticky like a kitchen floor that hasn't been cleaned in a few months. I felt so gross that I bought a new t-shirt and payed a local hotel to use a shower. The guy stared at me for a short second before he handed me a towel and asked a surprisingly reasonable price given my poor position to negotiate from. After the shower I found a place to buy a milk tea and promptly fell asleep on a wooden bench exhausted from the walk. The lady who had the small restaurant came over to check on me and handed me a few pillows.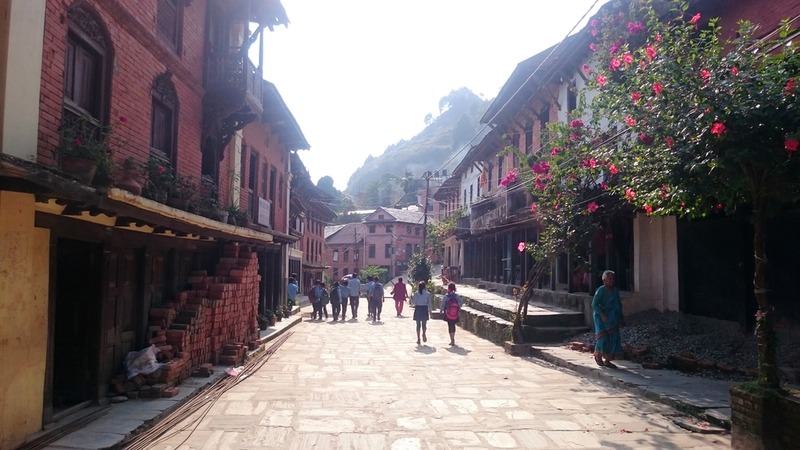 Bandipur straddles a ridge on the Himalayan foothills and the main street is lined with beautiful old Nevari houses with gorgeous woodcuts all polished up for tourism. The place was a little too neat for my taste but I enjoyed wandering around for a bit before I sat down to write my diary and drink a beer in an alley off the main street. Rieko joined me in the afternoon after coming back from Baglung. The driver needed a nap and Rieko was hungry so we found a restaurant to get a bite to eat before the continuing onwards together for Kathmandu.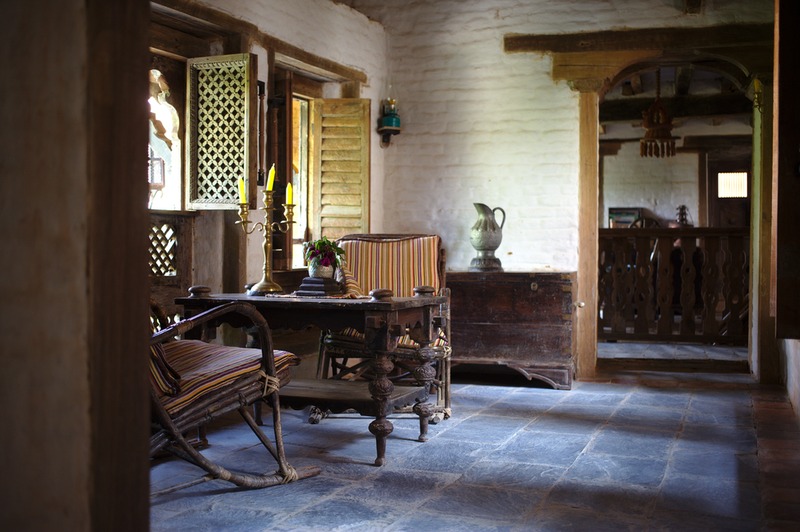 I ordered a chicken dish that would have been more aptly named "poison chicken". I started realising this already on our walk back to the car. It felt like I was too full and I wanted to burp but couldn't quite get rid of the air that made me feel so bloated. The ride to Kathamandu was horrendous. I was shaking with fever as we swerved in and out between traffic, overpassing on blind corners and playing chicken with heavy duty lorries.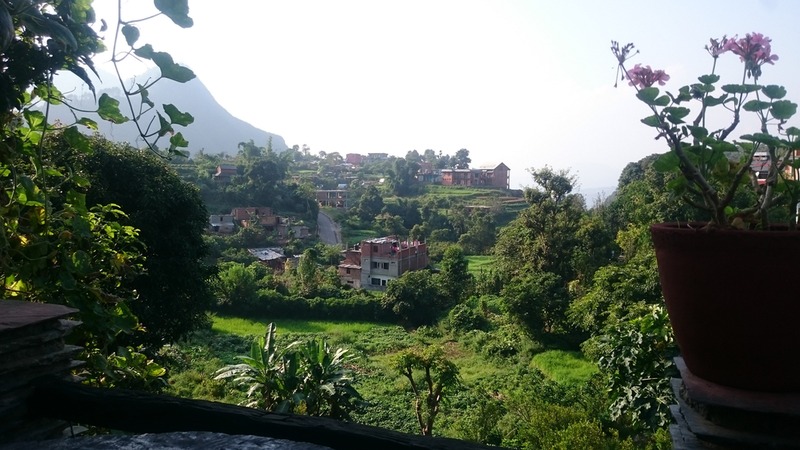 My fear of accidentially puking in the car overshadowed my fear of dying and after 6 hours of shaking and looking like a corpse we made it to Patan just south of Kathmandu where we were staying and I could finally hide away in my sleeping bag and give away to feverish dreams.